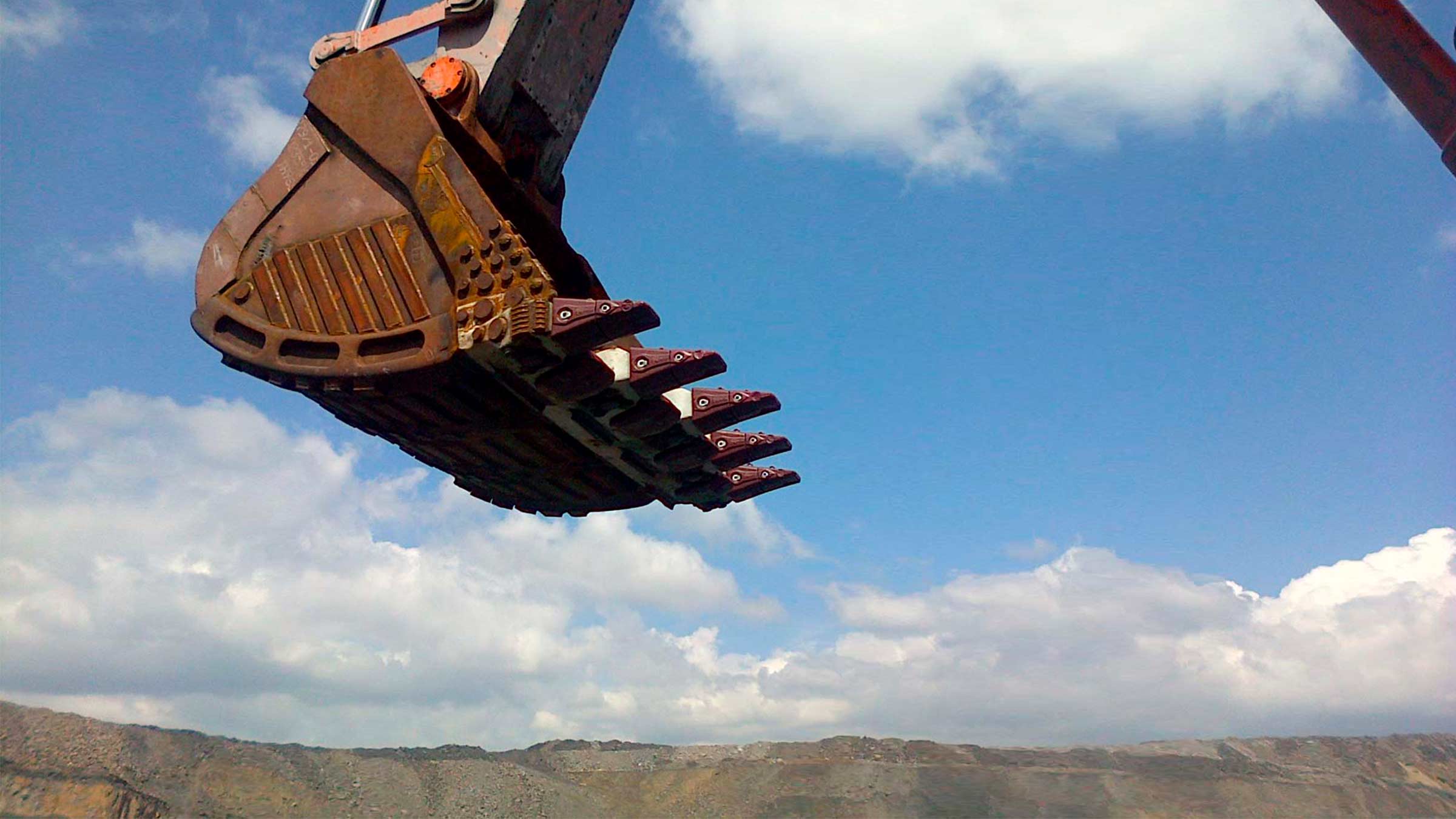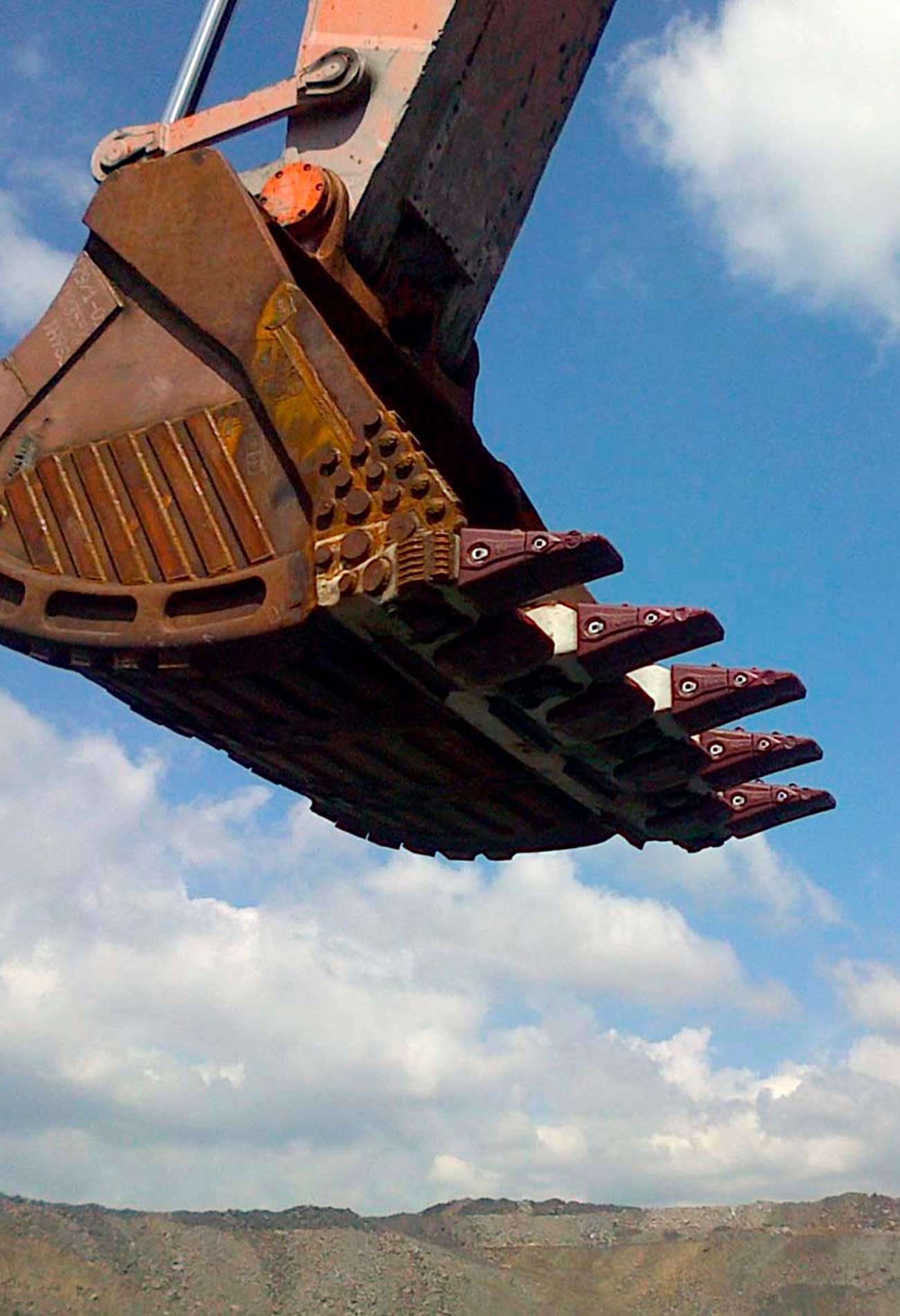 TWINMET in an anthracite coal mine in Spain
Reliability, ease and durability for large hydraulic excavators
TWINMET in an anthracite coal mine in Spain
Reliability, ease and durability for large hydraulic excavators
Results
1. After all the changes carried out over the 10 month trial period, the number of incidents that could be attributed to the G.E.T. product were reduced to zero.

2. The simplicity and reliability of the system has been proven against the traditional mechanical systems on the market, which require the presence of cutting tools to enable disassembly.

3. Part change speed is increased; with the MTG Systems TwinMet parts, a set of teeth can be changed in just 15 minutes (in just one shift change), teeth + intermediate adapters in 30 minutes, with a full time of 45 minutes for a full bucket-front change (teeth + intermediate adapters + blade shrouds).

4. Thanks to the reliability and swapping ease, machine downtime time is greatly reduced, reducing the cost associated to downtime.


Context
In this coal mine, the hydraulic excavator buckets were equipped with the competition's protection systems for the front of the bucket.
With this GET change, the client was aiming for the following improvements:

• Reliability, ease and speed when changing the wear parts.
• Eliminate breakage and loss of blade shrouds.
• Increase machine productivity.

MTG offered its innovative MTG Systems TwinMet system for hydraulic machinery, and the mine managers accepted to carry out the test, equipping the front of an Hitachi*EX5500 hydraulic excavator bucket with Cast Lip and the whole new MTG Systems TwinMet G.E.T. They carried out extensive monitoring of the new bucket in order to evaluate the advantages of incorporating the new MTG parts.
Machine
Brand:

Hitachi

Model:

EX5500

Machine type:

Excavator

Weight:

522 t
MTG Systems
Full frontal protection for the bucket with 148" (3760mm) Cast Lip with 5 positions,
equipped with all the G.E.T. MTG Systems TwinMet.
Country:

Spain

Place:

Ponferrada

Terrain:

Anthracite coal-mine

Impact level:

high

Abrasion level:

high
Date:

2014-03-21

Sector:

Mining