The 3-part tooth-system for hydraulic excavators of >350t and draglines offers maximum durability even for the toughest mining conditions.

MTG offers TWINMET solutions for different lip configurations. Find your fit!
TWINMET for Cast Lips

As a high-performance tooth-system, TWINMET is the optimal solution for tough mining applications in combination with cast lips.

TWINMET for Plate Lips

TWINMET 3/2 maintains the typical features of the 3-part tooth system and expands the range of application possibilities for plate lip excavators of 250 to 400t.
MAXIMUM RELIABILITY

A reinforced nose and fitting design as well as large stabilization surfaces provide maximum robustness and resistance to heaviest loads and impacts.

REDUCED OPERATIONAL COSTS

The symmetrical design allows to reverse intermediate adapters and teeth. Flipping them extends their wear life.

SHORT AND SAFE DOWNTIMES

A hammerless dual pin locking system joins all three parts to one high performance tooth-system and allows a quick and safe maintenance in any working conditions.

HIGHER PRODUCTIVITY

The self-sharpening designs allow our G.E.T. a high degree of penetration during all their wear life, keeping your machine's high performance and reducing the operating costs.
Find Your Tooth Design for Mining Excavators

Find Your Tooth Design for Draglines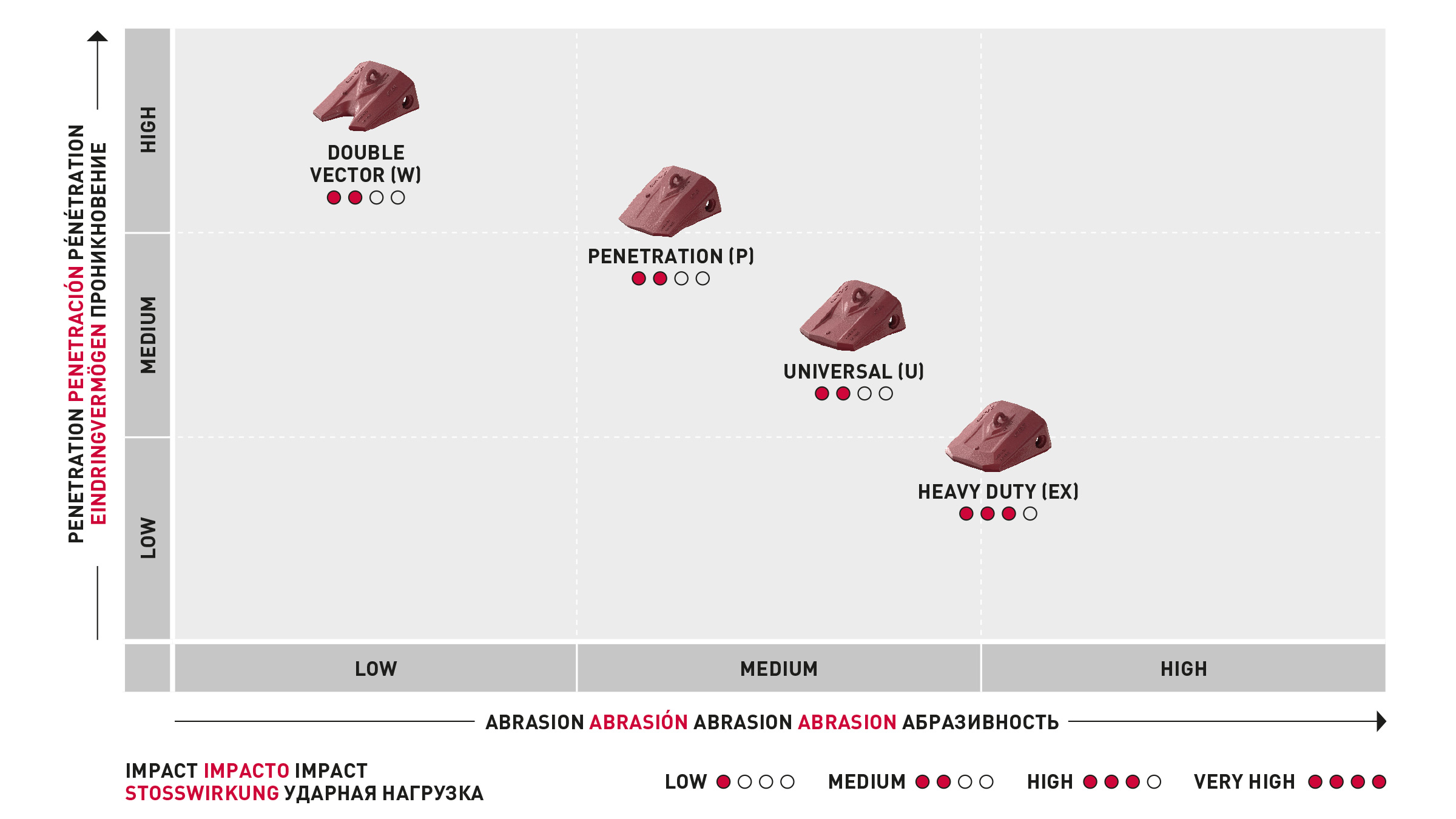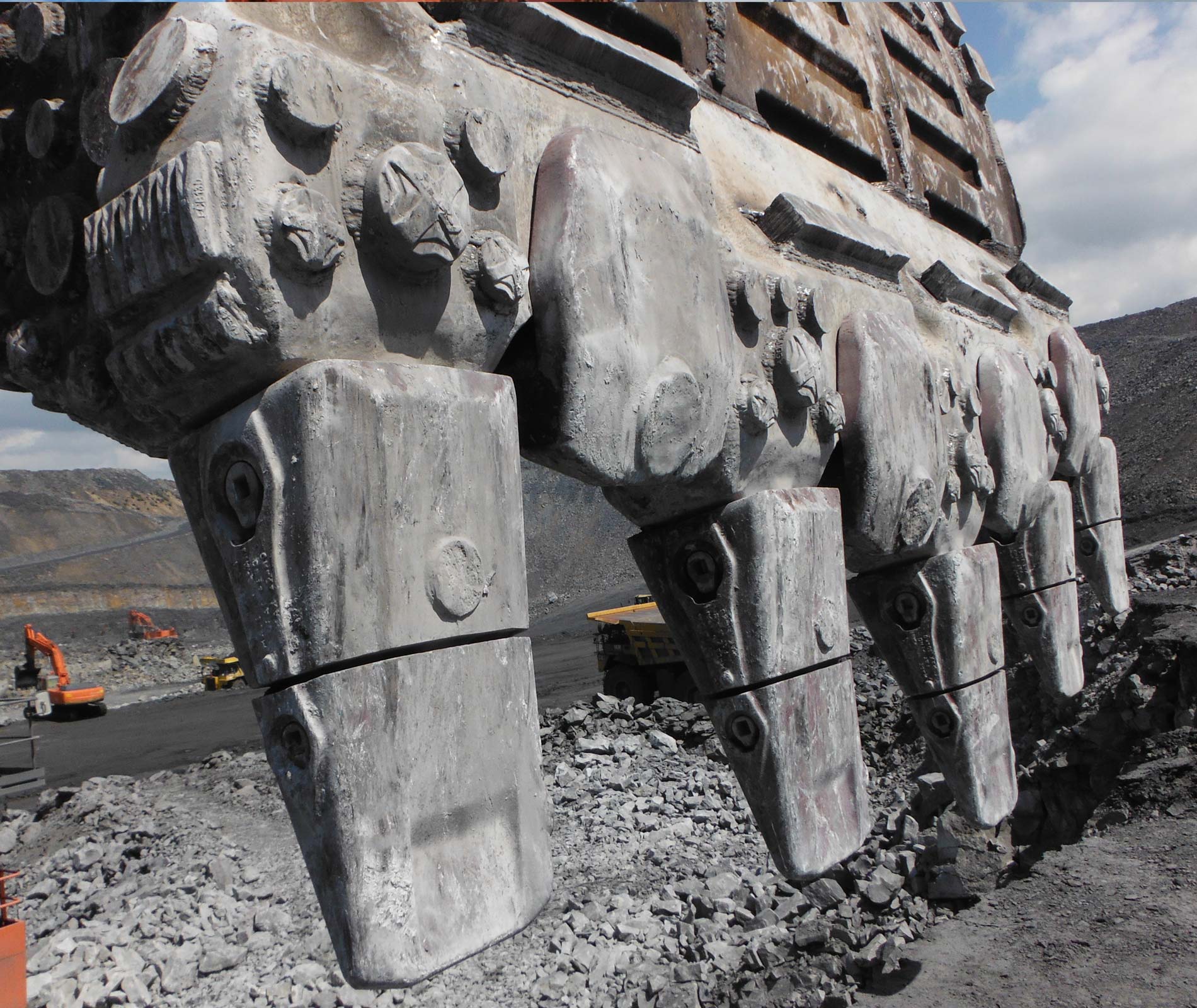 Mining Machines
MTG provides full-bucket solutions for a wide range of mining equipment. Select your machine to find the best G.E.T. solution for your specific requirements.
Our G.E.T. Solutions for Mining
MTG offers a wide range of solutions. Select a product family to find out more details.
Find an MTG Dealer
More than 400 partners in over 60 countries worlwide, and counting.
MINExpo INTERNATIONAL® 2021 is the world's largest mining show and draws a truly international audience representing all major mining regions. MTG will showcase its product novelties on a 1800 sqf...
MTG CAST LIPS / TERRA is the masterpiece for mining excavators >450 t that incorporates the entire MTG expertise. It is the most advanced G.E.T. element that is especially designed for maximum...
Read more
Maximum bucket efficiency and protection
Read more
Mining