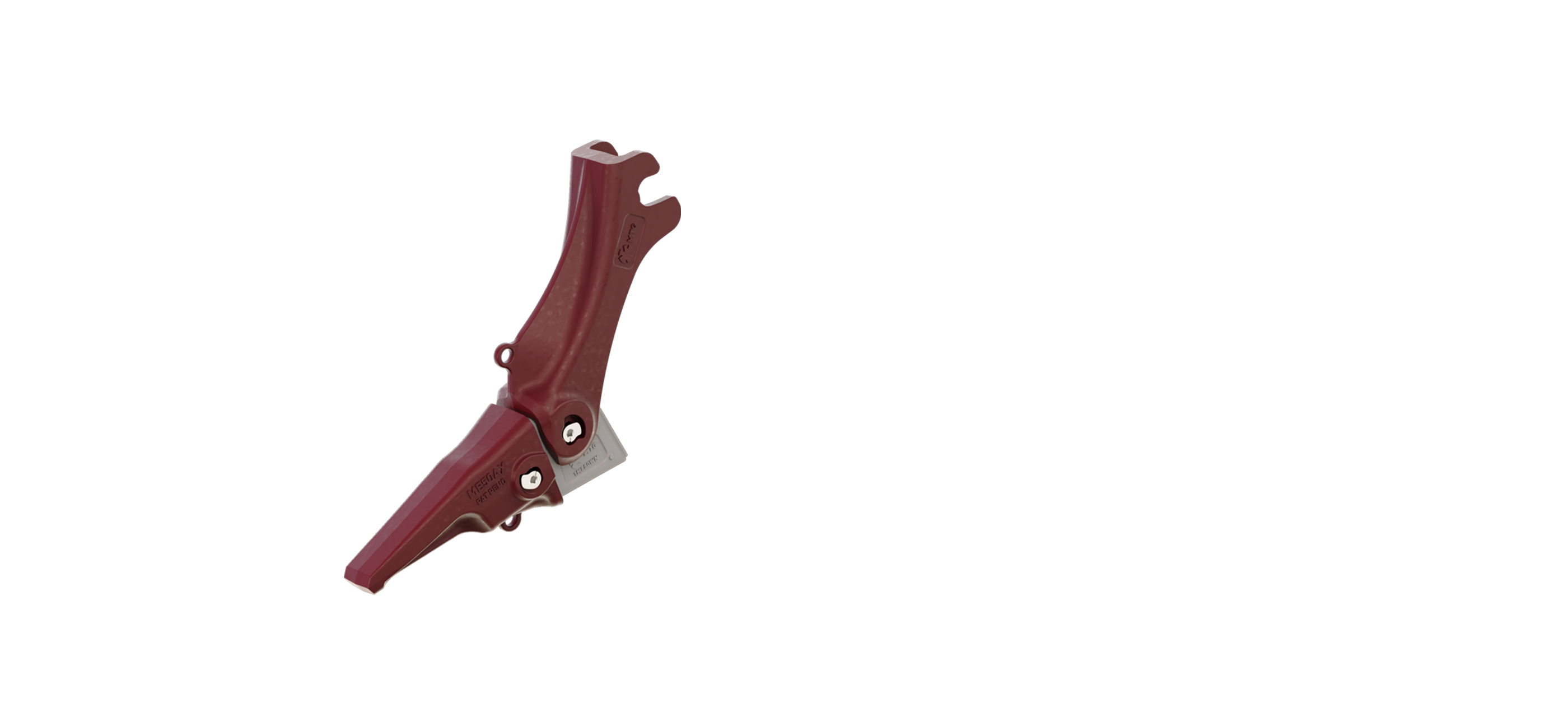 MTG SYSTEMS

RIPMET
Optimum penetration and longer service life for your dozer in the most demanding ripping applications.
Optimum penetration and longer service life for your dozer in the most demanding ripping applications.
MAXIMUM RELIABILITY

Our steels are designed to withstand the highest level of mechanical stress. The low level of impurities and the structure developed through specific heat treatments optimize the hardness/toughness ratio, avoiding breakages.

HIGHER PRODUCTIVITY

Our tooth profiles are designed to keep sharp throughout their wear life, guaranteeing the highest level of penetration in order to optimize your machine's performance.

LONGER OPERATIONAL TIME

Due to the optimal wear material ratio and its distribution, our ripper boots last longer, reducing downtimes and operating costs.

SHORT AND SAFE DOWNTIMES

Changeout of our teeth and shank protectors is quick and safe thanks to their hammerless locking system. It is intuitive and easy to use and offers excellent retention, thus preventing tooth loss.
Hammerless Ripper Tooth-Adapter-System

Our range of specific boot designs, together with the shank protector, offers you a robust and durable wear package to deliver great performance even in the toughest ripping applications.

Our innovative hammerless locking solution is easy to use, making the mounting and dismounting of both tooth and shroud quick and safe.
Find Your Tooth Design
Our teeth offer the perfect balance between penetration and resistance. Whether you are working in terrains with high abrasion or impact levels or need the best possible penetration, we have the design you need to make your machine more efficient.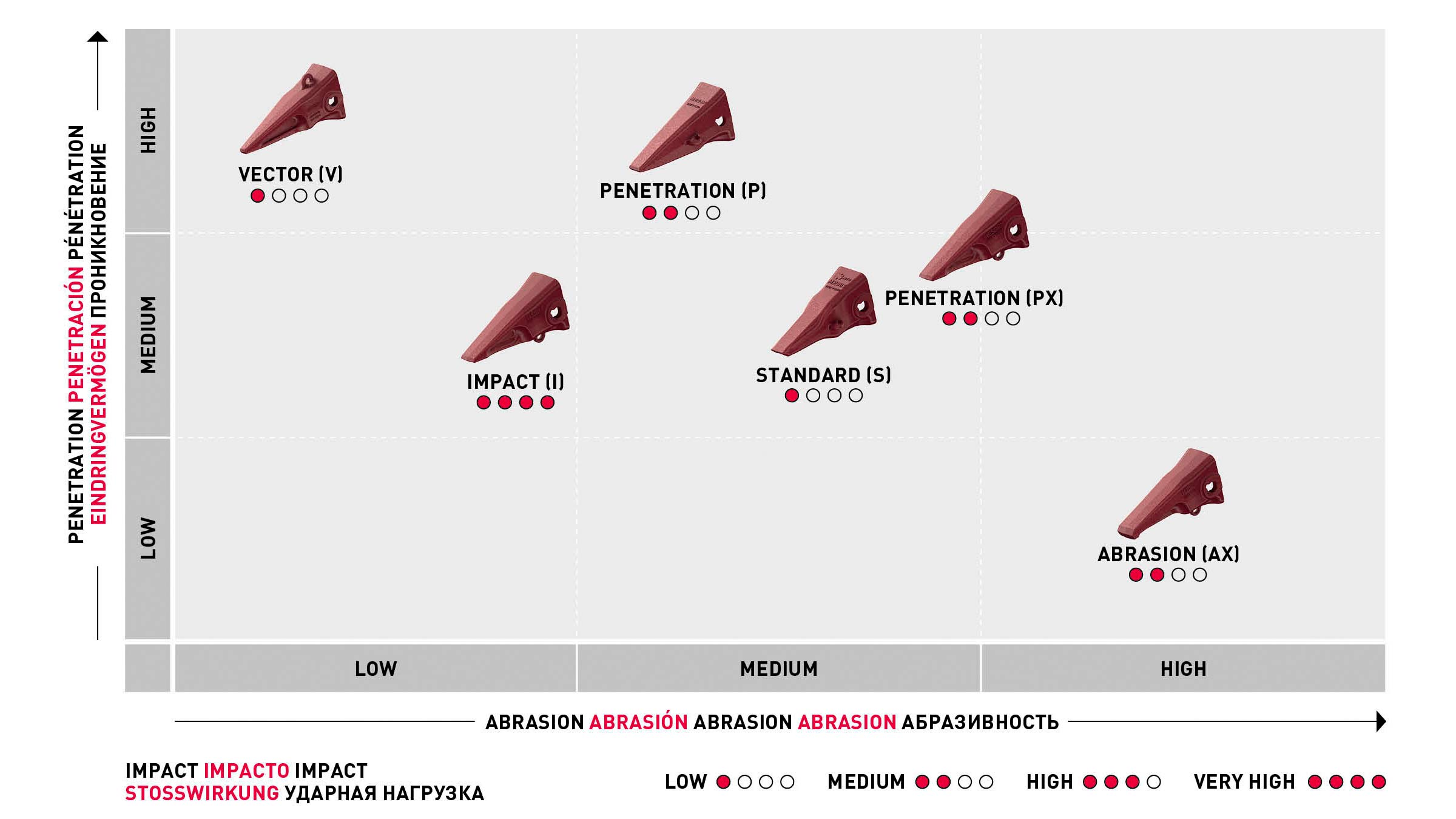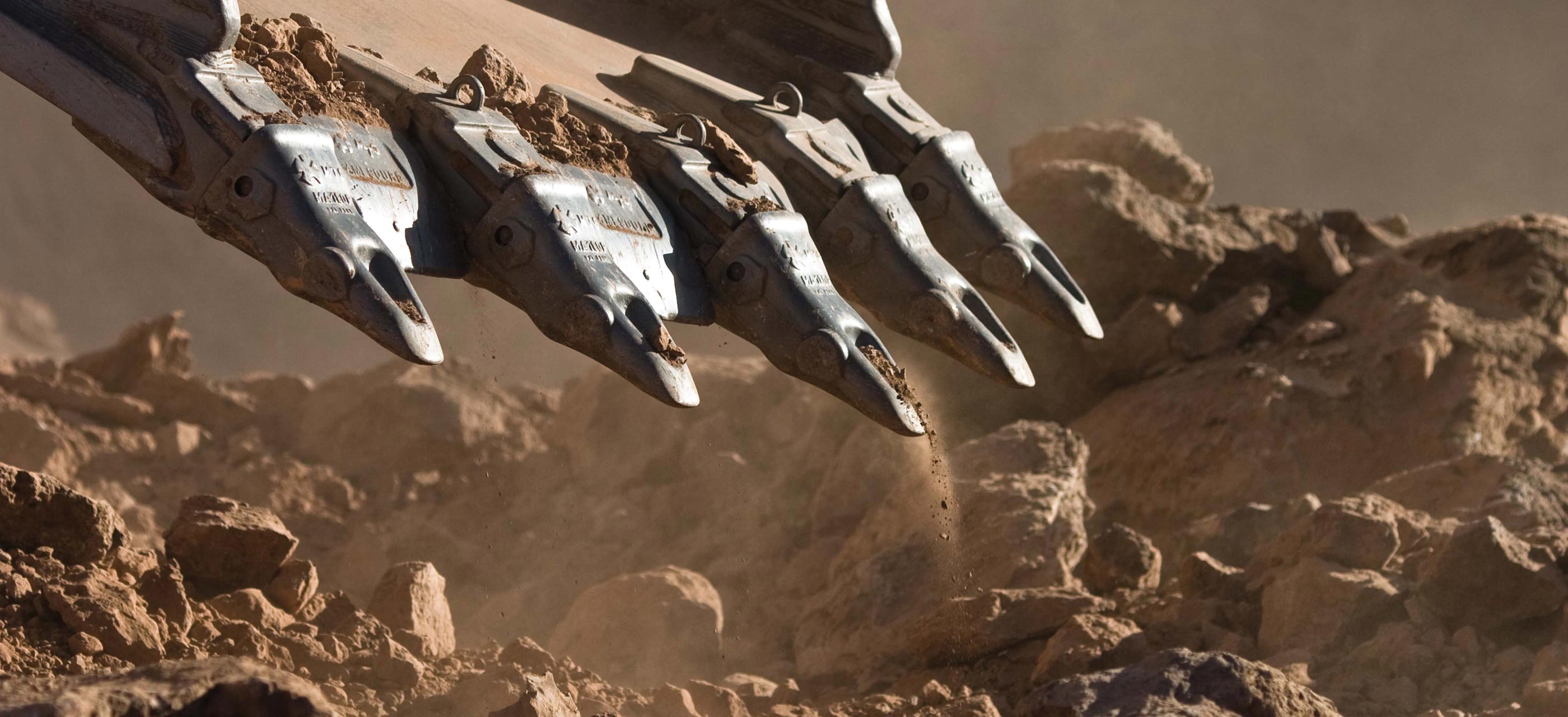 Construction Machines
MTG provides complete solutions for a wide range of construction equipment. Select your machine to find the G.E.T. solution that best suits your needs.
Our G.E.T. Solutions for Construction
MTG offers a wide range of solutions. Select a product family to find out more details.
Find an MTG Dealer
More than 400 partners in over 60 countries worlwide, and counting.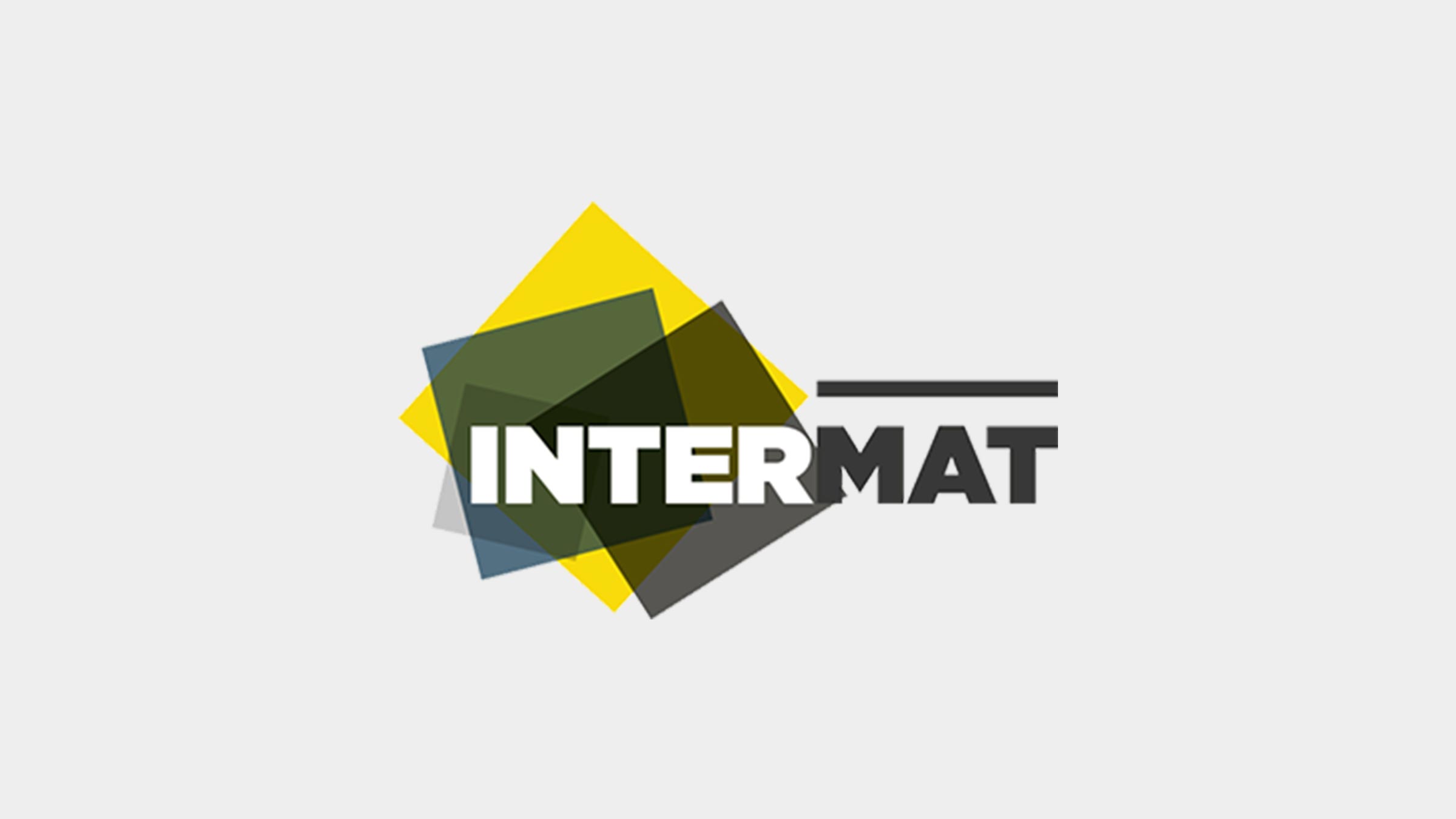 INTERMAT, the International exhibition for construction and infrastructure, is held every 3 years at Paris Nord Villepinte, France. We will be presenting our product novelties for the construction...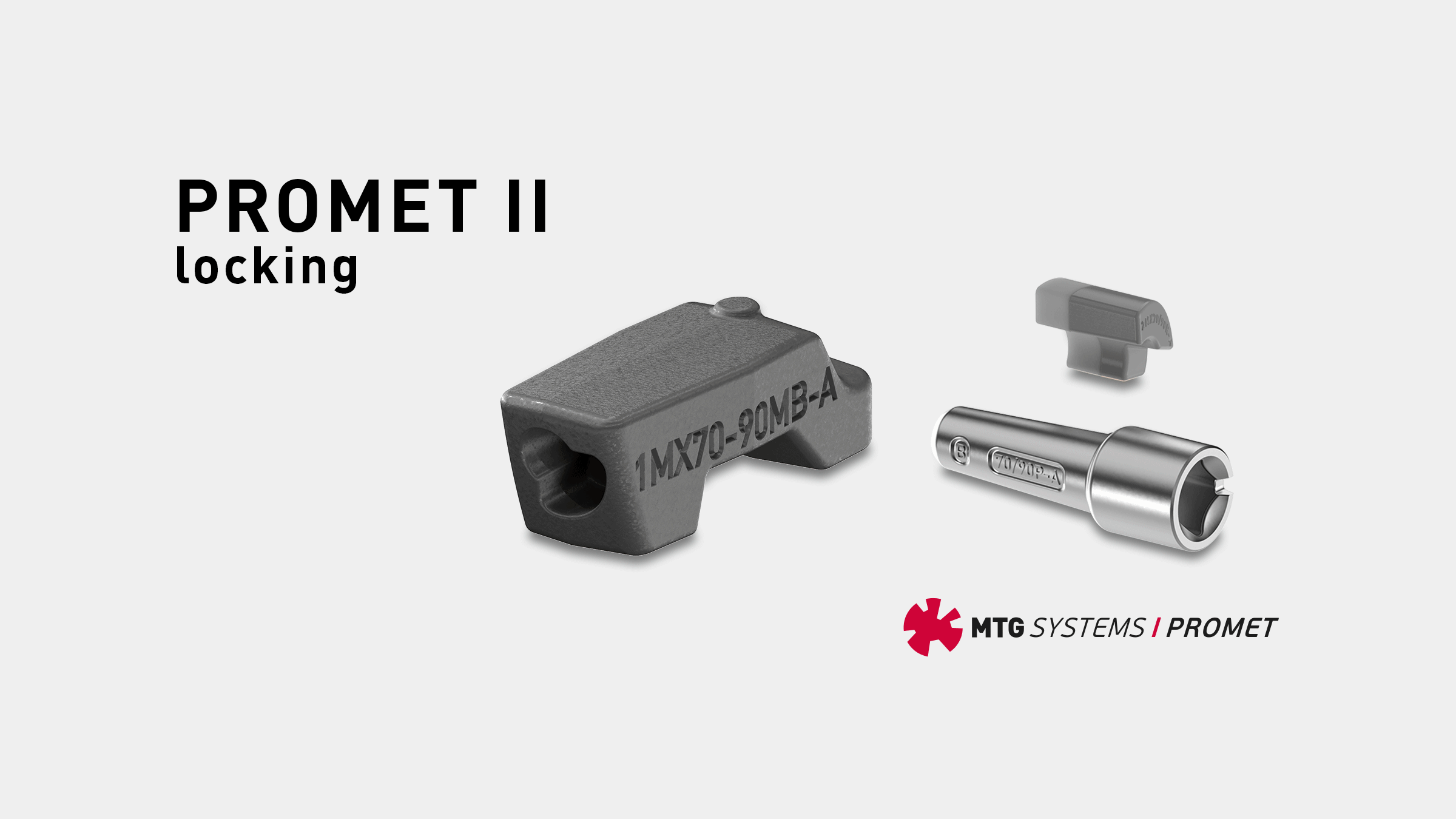 After 10 years in the market, MTG decided to phase-out the PROMET II locking for lip shrouds.
Read more
Eartmoving and civils works projects
Read more
Construction