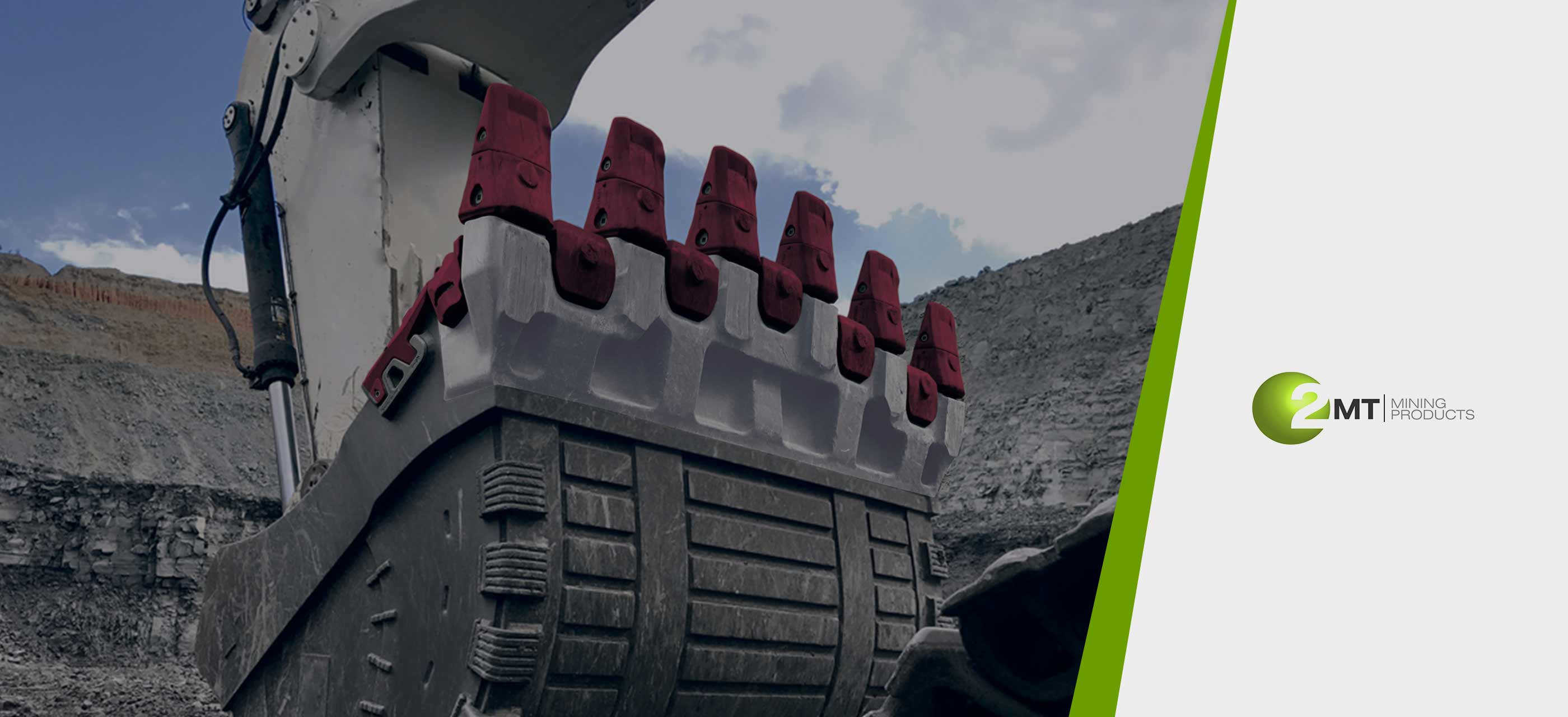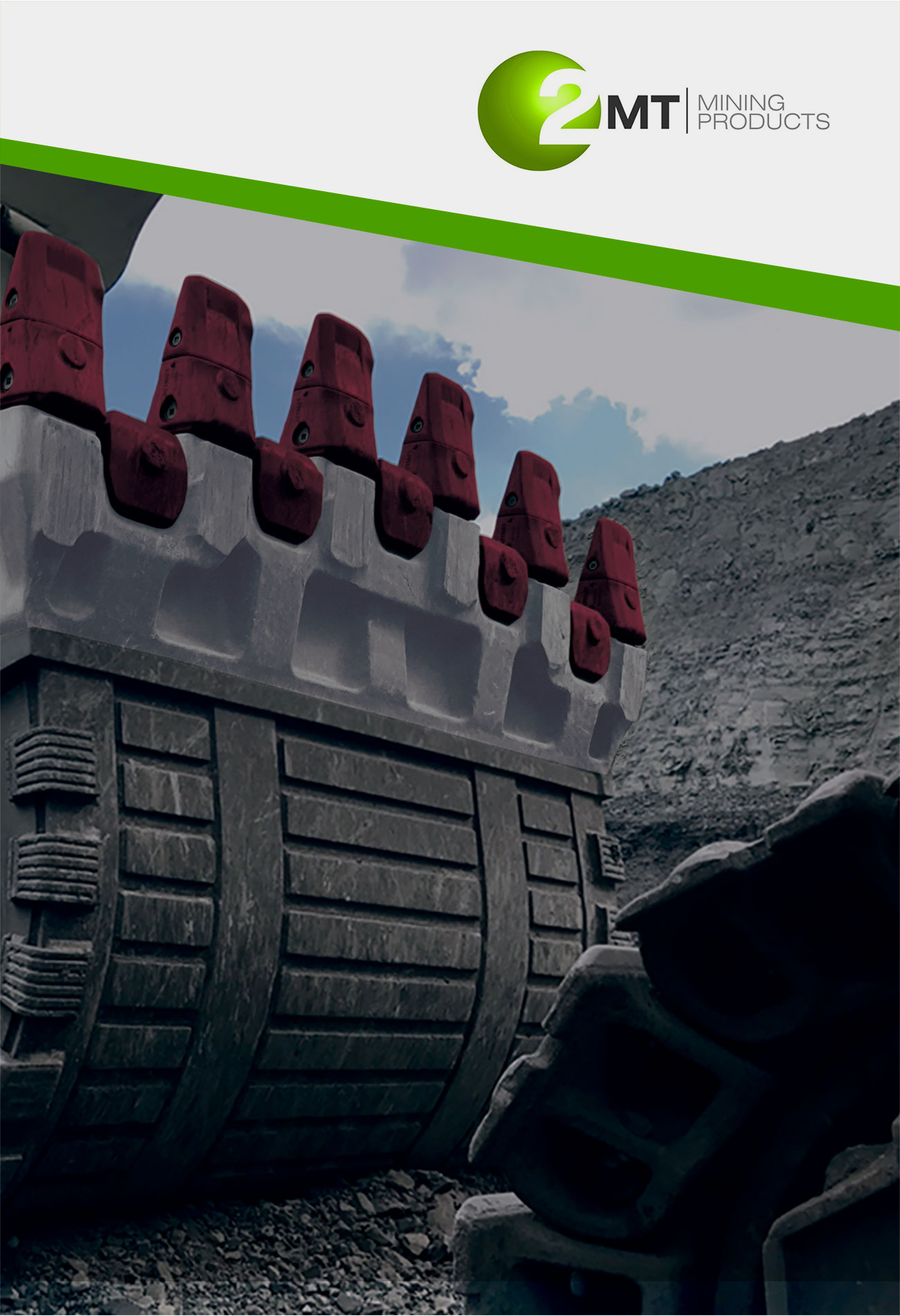 Exclusive Support & Supply Across Australia
Looking for reliable, safe and long lasting wear parts? Our superior products combined with hands-on engineering expertise, gives our customers access to the most innovative G.E.T. solutions and best service.
CONTACT US
Because Strong Partnerships Foster Success
MTG and 2MT have partnered to offer the best G.E.T. solutions for the Australian mining industry. Each company adds what makes them unique to maximize the productivity, efficiency and performance of our customers´ mining equipment, while assuring the best service.

THE PERFECT COMBINATION TO ASSIST OUR CUSTOMERS:

MTG's expertise in the design and manufacture of high-quality G.E.T., its constant innovation, product customization and global logistics.
2MT's full coverage of the Australian market through strategically located branches, its highly-trained Sales and Support representatives, extensive onsite support and field expertise in monitoring G.E.T. and buckets is the perfect combination to assist our customers.
We implement innovative and cost effective solutions to better service our customers' equipment and operational needs. Our mission as a team is to give peace of mind to our customers, assuring that their valuable assets will deliver excellent performance even in the toughest mining conditions.
HIGHER PRODUCTIVITY

Our wide range of products enables us to offer you full bucket solutions adapted to the level of abrasion and impact of your application. Our self-sharpening designs offer a high level of penetration throughout the G.E.T.'s wear life, which helps increase the tons of material extracted per hour.

MAXIMUM RELIABILITY

We offer reliable and safe solutions to protect buckets in the toughest mining applications. The optimized fittings and advanced geometries of our systems provide excellent retention which minimizes tooth loss and consequential downtime.

SAFE & QUICK MAINTENANCE

MTG's innovative hammerless locking solutions allow for a quick and easy replacement of the wear parts, thus guaranteeing the utmost safety and maximum efficiency while performing the changeouts.

EFFICIENCY & COST REDUCTION

Our G.E.T. have been designed to ensure an efficient wearing of all parts. They are made in Europe using premium steels that offer proven robustness and resistance, thus maximizing the operating time of the machines whilst providing total cost of ownership savings.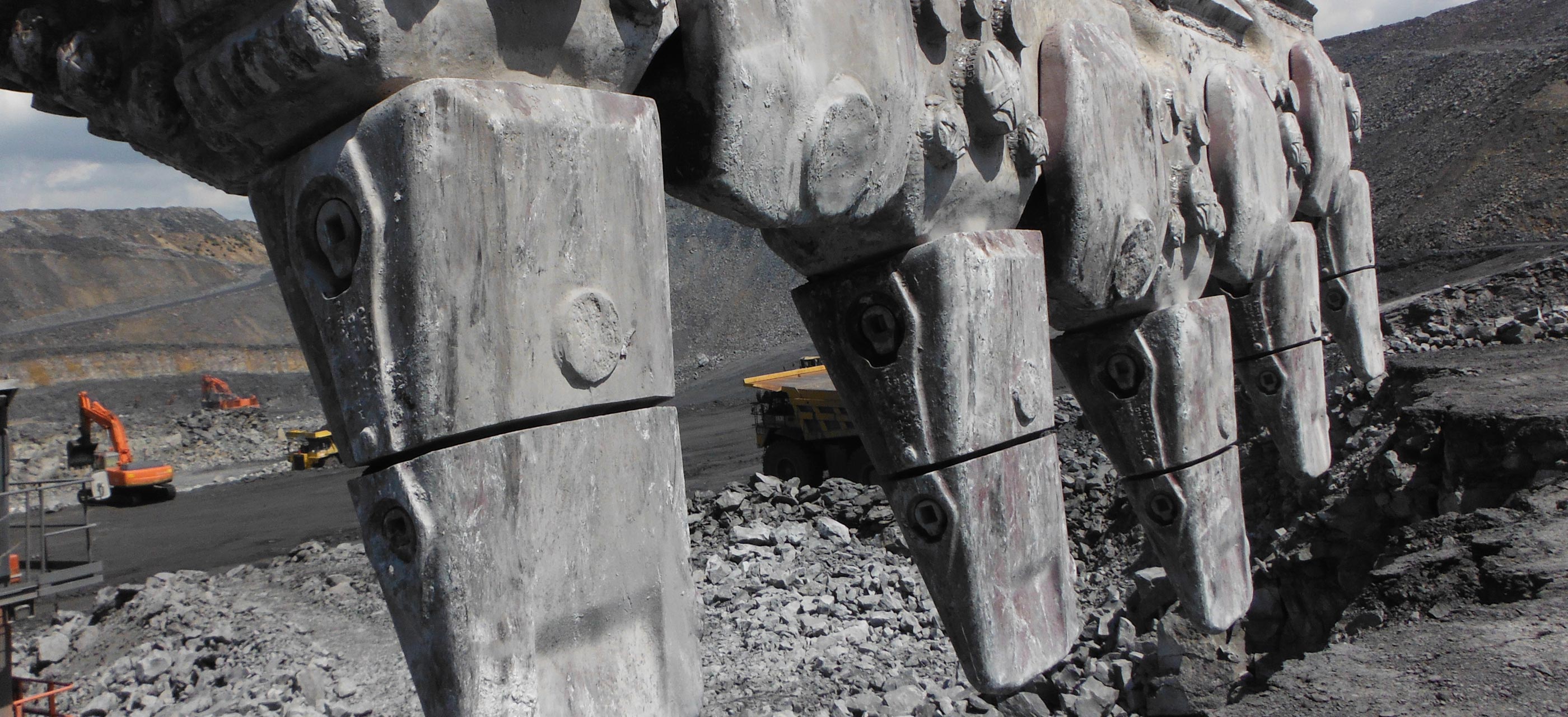 Finding a suitable wear package
has never been easier!
2MT stock and support the safer truly hammerless MTG G.E.T. systems for large mining equipment such as excavators, rope shovels, front end loaders, dozers and more. Choose your machine to find out more about the solutions we offer.
Discover our G.E.T. Solutions
for plate lips and cast lips!
Select a product family to learn more about the products we offer for the mining, quarrying and earthmoving industries.
Supporting you across Australia
Efficient supply is crucial in mining operations and logistics. With four 2MT branches located strategically on both coast and our wide Regional Support, we've got you covered wherever you need it.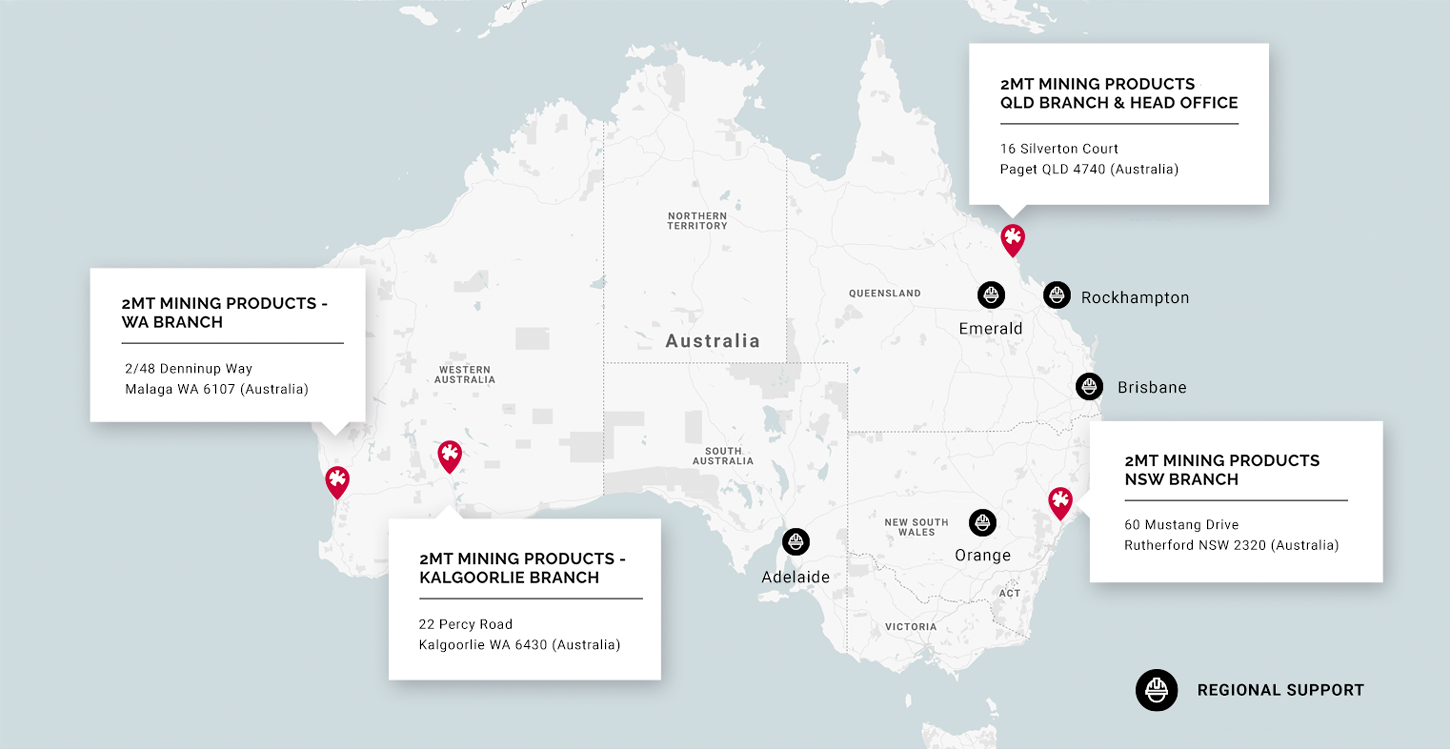 Do you need more info?
2MT's Team will be delighted to help you.
Please, reach us by phone call, email or visiting 2MT's website.
If you prefer that we reach you, please leave your contact details in the form. Do not hesitate leaving a message with your request and prefered time slots to be contacted.
Mining